KEY POINTS
Omni Mobile is recyclable, fast charging, multi-port charging and high capacities
Omni Mobile is the power bank for a laptop
Omni Mobile support the Quick Charge 3.0 charging with the maximum output being 18W
---
Productivity is the one protagonist which plays a major role in our success. More productivity, more success. But we often fail to regenerate our resources for the day once we use them all and that results in a lot of stress and anxiety if a person has a job that lasts very long and requires ideas all day long.
Productivity, as we say so does not only come from within but our environment too. Our surroundings must be energized, our equipment should be up to date and charged, and our company should be encouraging.
The first and third factor might not be your cup of tea to ensure are good but there is one thing that you can do well and that is keeping your equipment up to date. And for this, Omni has got you covered.
Problem solving by this product
It's been a while since Power banks have been in the buzz. Exciting features such as recyclability, fast charging, multi-port charging and high capacities have been coming with the evolving technology. But these all are for devices like mobile phones and tablets. Never has there ever been a power bank for a laptop.
Well, such a case is no more. Omnicharge, with its high capacity power bank, can charge a laptop easily and without a fuss. The plus feature is that it is mobile, so you can carry it anywhere you want to.
Omnicharge's mobile series solves a series of problems. The main aspect that the product focuses is to charge a laptop with the help of the power bank. Now, one has less to worry if the laptop adapter was left at home or at work.
With Omni Mobile, you can charge your laptop with no extra cables required. The power bank is mobile and slots in easily in the bag without taking much space. Also, another version of Omni Mobile can fit in one's pocket and can still charge your laptop seamlessly.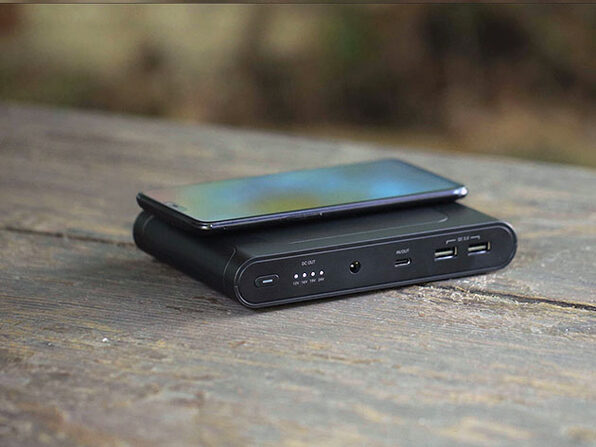 There is a lot to look into Omni Mobile that it seems. It being named as just a power bank might be unjustified. For starters, the device is very slim and has very less thickness. Just imagine your laptop charger with half thickness and no wires. In addition to that, there are two ports to charge other devices such as mobile phones and tablets.
Detailed Features
The face of the product houses a surface that is capable to charge devices wirelessly. So, if you have an electronic device that charges wirelessly, then you don't need to worry if you forgot your charging cable. The wireless charging surface has an output of 10W. With a high capacity, a phone can be charged multiple times.
The two USB-A ports that Omni Mobile features support the Quick Charge 3.0 charging with the maximum output being 18W. It can charge compatible devices such as Samsung Galaxy, Xiaomi Mi5 and higher with lightning speed.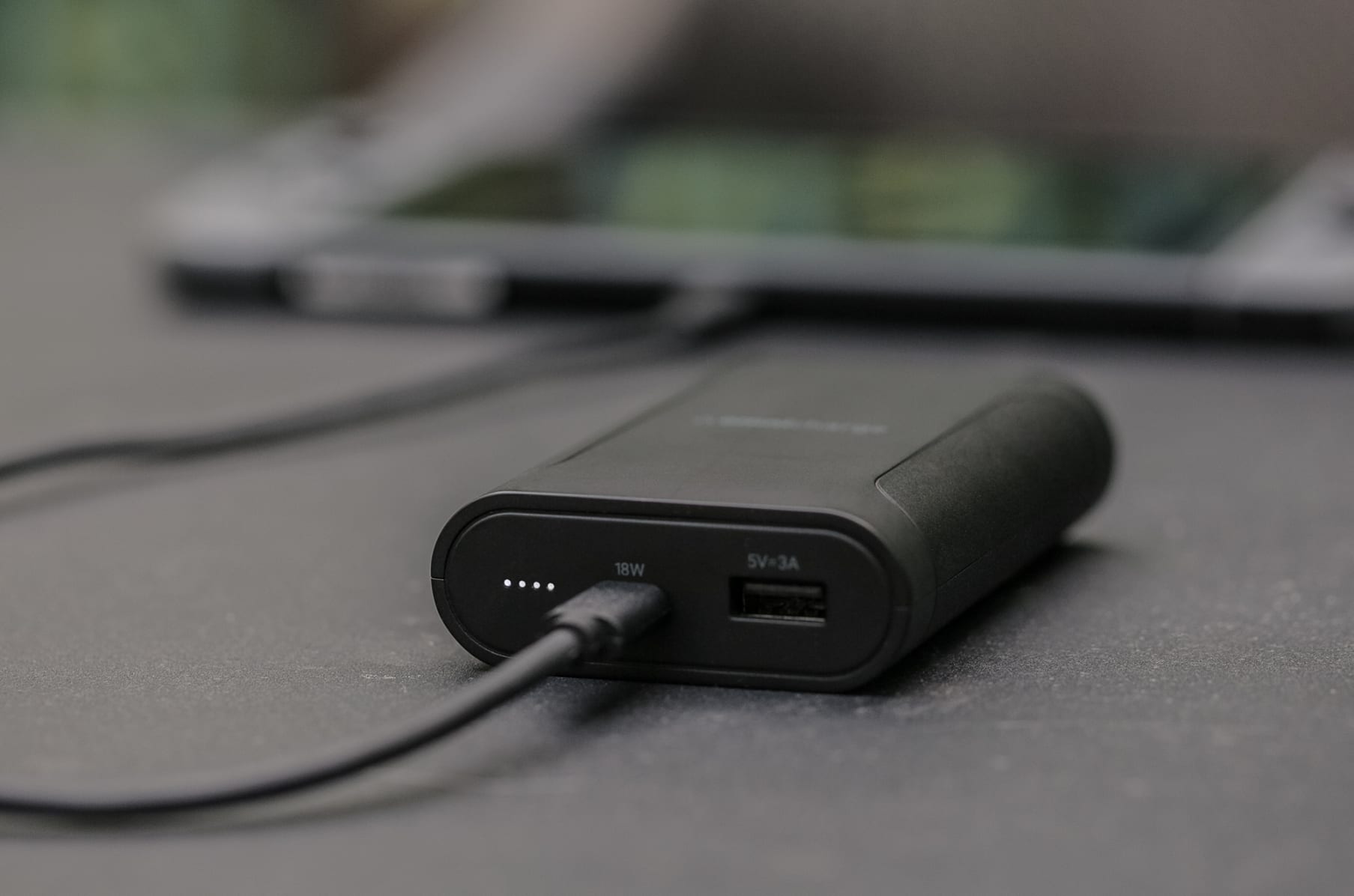 It also houses a USB Type-C port that can accept a 40W input and a 60W output. The outlet can power highly-rated laptops such as Mac and Chromebooks with ease. It has a multi-voltage (Or Adjustable DC output) support ranging from 12V to 24V (72W max).
This can enable one to charge their laptop without worrying about exceeding the voltage of the laptop and thus the damaging of the device. The build of the device is very solid which gives it a rough but tough look.
One of the many distinct features of the Omni Mobile is that it can be used for file transfer too i.e. it can charge and can transfer files simultaneously. The dedicated USB-C port acts as a hub host and the other 3 ports, namely USB-A and USB Type-C can be used to connect to laptops. The transfer speed is promised high.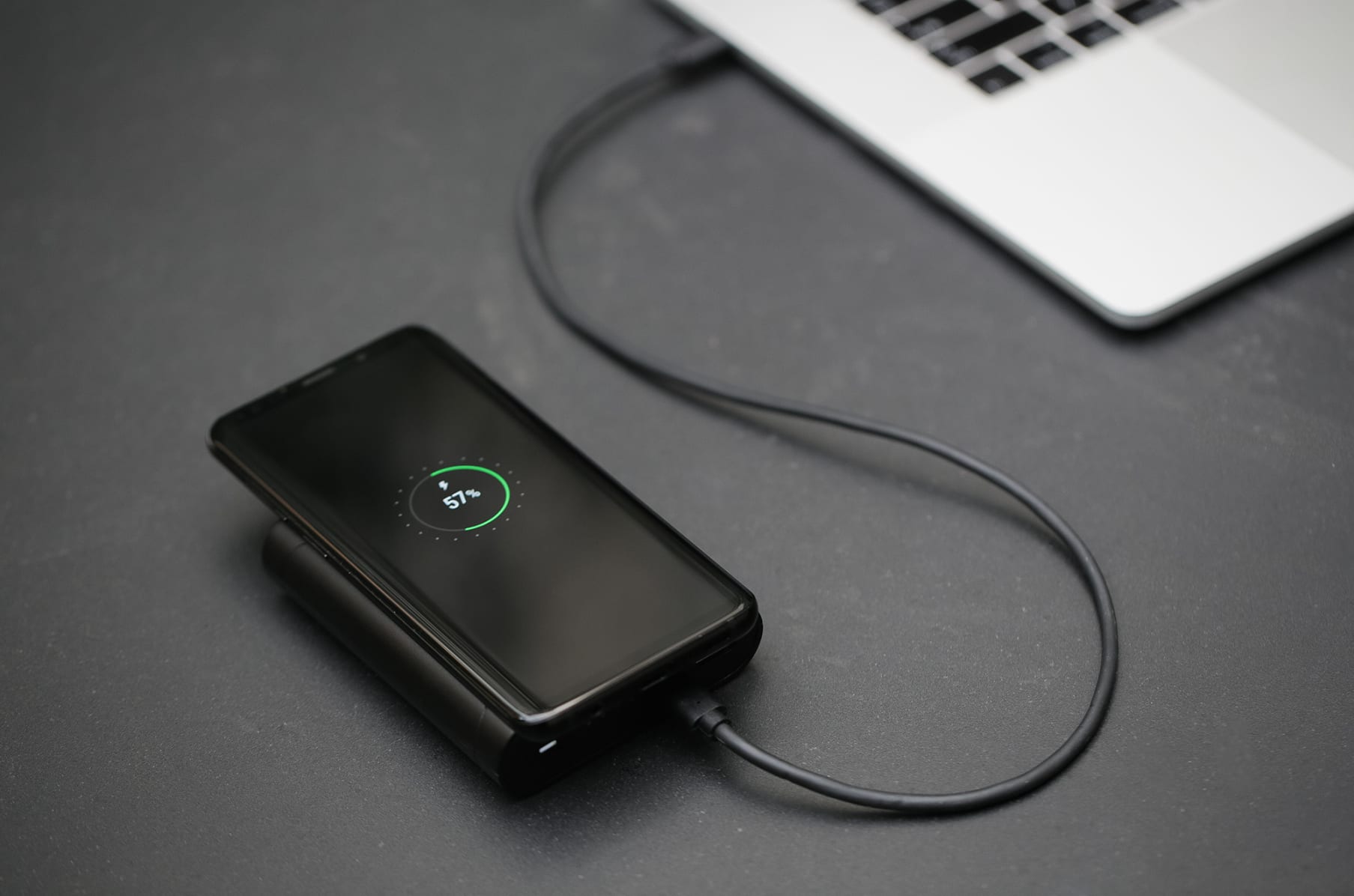 It also reduces the hustle to bring a charging cable as it already has an integrated one.
Overall, the product is very sleek in its design, efficient in its working and multi-purpose for its build. The pricing is also fair with the cost to feature ration being exactly reasonable. The device is safe for charging as it has the 11-layer Power Protection System which ensures safety.
All and all, the Omni Mobile is just a small packet of power that one can carry anywhere and can operate with regardless of what device he/she has.
Plan for launch
The Omni Mobile series was launched on Indiegogo in 2016 introducing a number of revolutionary power banks with distinctive features. The series included power banks with capacities of 3200, 9600, 12800, 21200 and 25600 mAh. The 21200 mAh power bank is the one that supports the file transfer. Also, the power bank with 3200 mAh capacity has a size so small that it can easily fit in one's hand.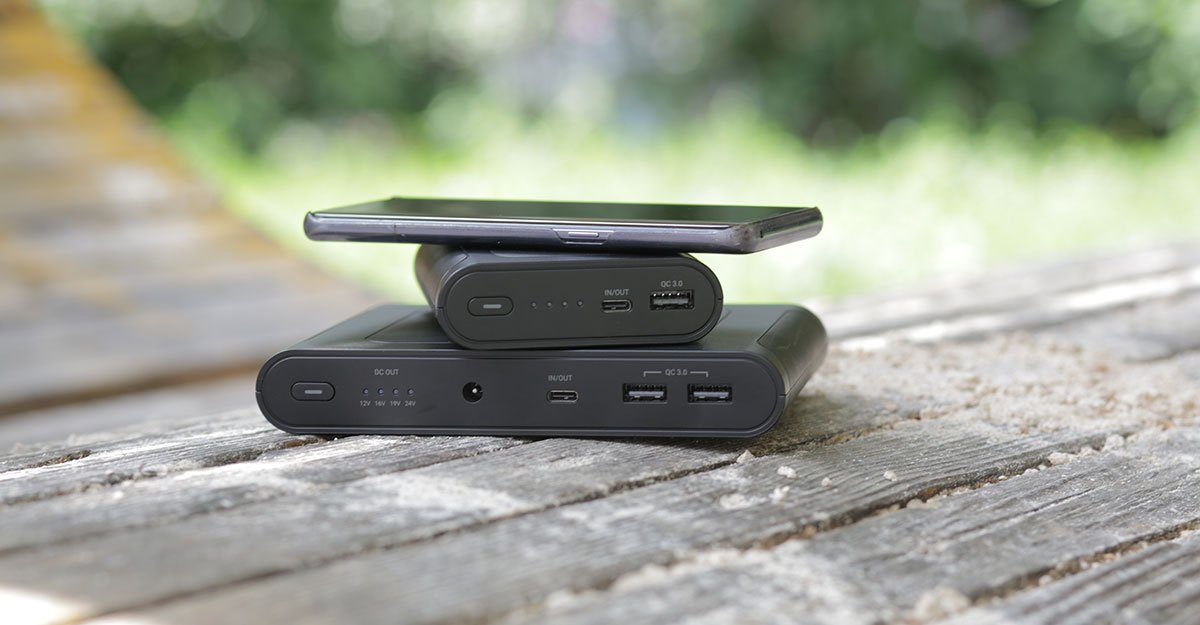 The colors available for this series are black and white. The power bank can charge a number of devices such as cameras, speakers, watches, gaming derives, tablets, smartphones and laptops with number of charges ranging from two to fifteen!
The price for the Omni Mobile 25600 is $129. The purchase would include the device itself, USB-C to USB-C charging cable, USB-A to USB-C charging cable, a DC cable, DC to MagSafe2 cable, DC to Surface Pro cable and a set of DC connector tip sets including 8 different tips.
Company details
As the official website of the company suggests, Omnicharge began its journey when it felt the requirement fulfilling its own needs as a professional. The key was however that everyone had a power bank to charge their mobile phones but there was no source whatsoever to charge their laptops. This inspired the idea for Omnicharge.
The firm aims to make sure that someone's productivity doesn't come down by just the lack of a single charge to their laptop. The engineers at Omnicharge made the device compatible and versatile with almost all the devices and that itself speaks volumes for the quality that you will be delivered with each product that you purchase from Omnicharge.
So, don't let a battery setback set you back. Try the Omnicharge laptop power bank and give your productivity a boost.
---
ALSO READ