KEY POINTS
Comcast xFi designed keeping in mind the growing demands of the modern consumer
Comcast xFi is a state-of-the-art router that has the capability to run on Wi-Fi 6
Comcast xFi comes with a multi-gig Ethernet port for the incoming internet signal
---
The Consumer Electronics Show (CES) is a remarkable event. Here, innovators from all over the world assemble to showcase their skills and creativity. It is an open platform, where anyone is welcome to share their ideas with the world. Every year numerous products are put on display at this event.
The CES 2020 was arguably one of the best CES that happened till date. The event witnessed several such gadgets that seemed fictional until only a couple of years ago. Tech creators, both big and small, gathered here from all over and put forward their best work.
One of these imaginative products that were announced at the CES was the Comcast xFi Advanced Gateway Wi-Fi 6 Router.
Comcast's subsidiary Xfinity is one of the most reputed names when it comes to manufacturing Wi-Fi routers. Their products have been known to be impeccable and super-fast.
The tech world is buzzing with the arrival of Wi-Fi 6. Wi-Fi 6 is the latest generation of Wi-Fi technology, and experts claim that it can deliver more than twice the speeds offered by its predecessor. Wi-Fi 6 enables data speeds up to 9.6 Gbps, which is more than double from 3.5 Gbps on Wi-Fi 5. Unfortunately, for switching to Wi-Fi 6, you need to upgrade your hardware also, only software upgrades won't help.
It was in the backdrop of these events; the company decided to work on a brand-new router that will support the Wi-Fi 6.
The Comcast xFi Wi-Fi 6 router is designed keeping in mind the growing demands of the modern consumer. The product has massive potential to be an enormous success in the future. We'll be talking in detail about the specifications and other features of this router. Keep reading to know more.
Overview
Many of the big companies have something up their sleeves for the year 2020. Companies have set this year as the preferred launch date for many of their awaited products. Comcast is one these companies and they have decided to make the xFi Advanced Gateway Wi-Fi 6 Router as their flagship release for this year.
The router is expected to be the best in class and is presumed to be the successor of the xFi gateway. As per the leaked images, the latest product will come in white color, unlike the previous generations which came in black.
This is one of the groundbreaking products that were revealed at the Consumer Electronics Show (CES) 2020.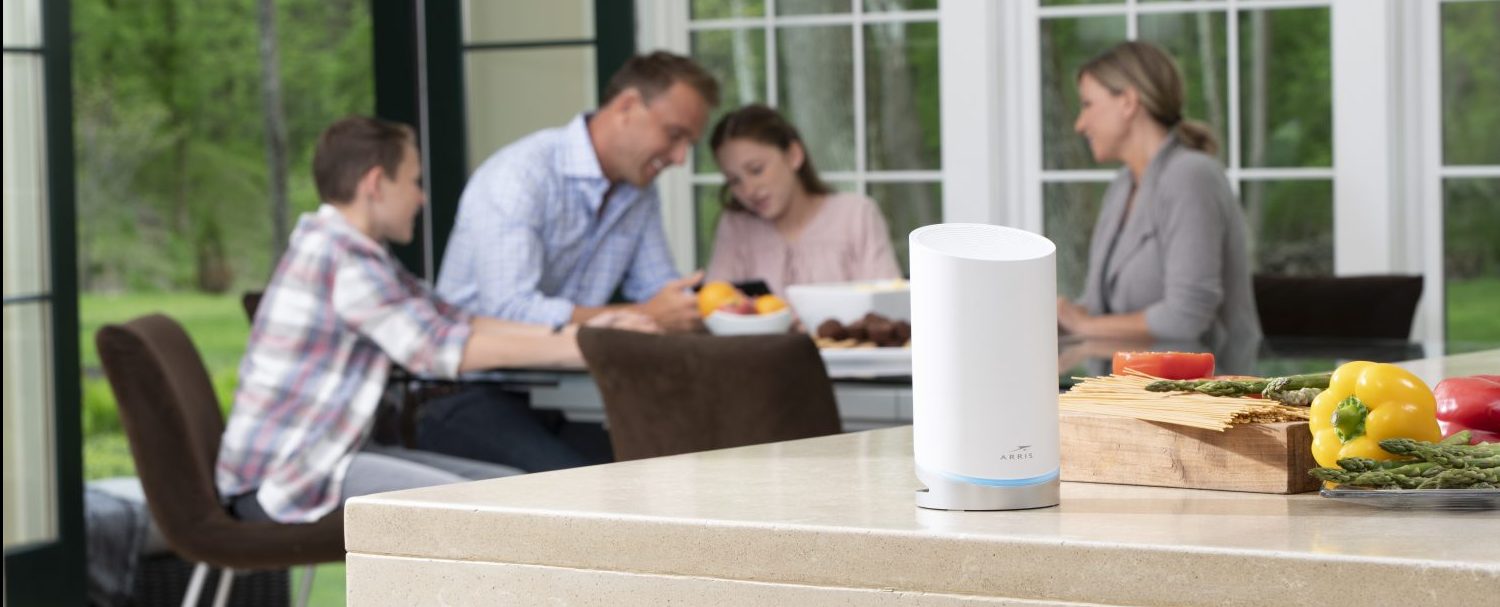 Problem Solving by the product
Wi-Fi 6 has been around for almost a year now, and there are not many routers that support it. People who want to access high-speed internet are frustrated by the lack of adequate Wi-Fi devices. This is where Comcast xFi Advanced Gateway Wi-Fi 6 Router comes in. It is a state-of-the-art router that has the capability to run on Wi-Fi 6.
Wi-Fi 6 is also called 802.11ax, and it is backwards-compatible upgrade over its predecessor, which is called 802.11ac. Modern hardware is required to run this technology, and the xFi Advanced Gateway provides just that.
It also comes with a multi-gig Ethernet port for the incoming internet signal. This port can help you raise the speed limit from 1Gbps to 2.5Gbps. xFi also claims to provide extremely low latency for cloud computing and online gaming. The Xfinity gateway is loaded with four dual-band antennas, a 2.5 Gbps Ethernet port and Bluetooth LE.
There are so many technologies around us right now that require superfast connectivity. These include AI, IoT, Blockchain and VR. To have a superior experience with these technologies, you must have access to gadgets that can provide you with fast internet.
Comcast xFi Advanced Gateway Wi-Fi 6 Router is the device that can fulfill all your internet needs. From seamless gaming to 8K video streaming, you can do it all with a high-quality Wi-Fi 6 router such as the xFi.
Detailed Specifications
Here are the exact specifications for you.
● Technology – Wifi 6 or 802.11ax
● Ports – three 1 Gbps Ethernet ports, one 2.5 Gbps Ethernet port
● Antennas – four dual-band antennas fort both 2.4GHz and 5GHz bands
● Connectivity – Bluetooth
● Radio – Zigbee radios for IoT devices connection
● Colour – White
Plan for Launch
The company unveiled the product at the Consumer Electronics Show (CES) 2020. Tech enthusiasts were speculating about the development of a Wi-Fi 6 router by Comcast since the arrival of Wi-Fi 6 itself. As of now, there is no official word on its release. However, experts suggest that it could be released any time in the first quarter of 2020. The company has also announced the xFi Advanced Cyber security, which offers extra protection. Comcast should launch xFi Advanced Gateway as early as possible before the market gets saturated.
Company details
Xfinity, a subsidiary of Comcast, is the company that deals in Wi-Fi routers and other home appliances. Comcast is a multinational telecommunications conglomerate based in Philadelphia, United States. They have significant holdings in all sorts of businesses. Most of their companies are in the broadcasting sector as they own several channels like NBC and Telemundo. Comcast is one of the largest companies in the US and is a part of the S&P 100 and S&P 500.
The brand Xfinity first came up in 2010; before that, these services were marketed primarily under the Comcast name. They specialize in providing high-speed internet services to their customers with state of the art devices like the xFi Wi-Fi router.
---
ALSO READ